6 Best Cash For Cars & Car Removal Companies In Sydney NSW
July 20, 2021
The struggle begins at the time you decide to sell your old car. The process of listing, spending money on its repairs, and talking to an endless list of buyers, is quite time-taking. Not to forget the unsatisfactory offers and haggling with customers for the prices. Not all of us have that much time to invest in a car sale. This is where Car Removal companies of Sydney step in to help you out.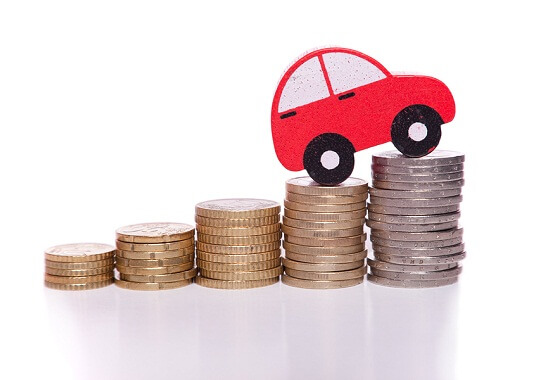 Why Choose To Sell Your Car To A Vehicle Removal Service In Sydney? 
Making a deal for your old car with any car removal company in your area can turn out beneficial in many ways. Apart from the fact that they cut down your hassle and haggle in the car selling process, you also have a chance to earn top cash and get a free car removal from your home to the scrapyard without having to move an inch from your house. Many car removal services have standard features like,
– Instant quotes
– On-the-spot pay-outs
– Top Cash prices
– Free removal
– Free paperwork
So how did we come up with the list below. We called nearly about 20 car removal companies across Sydney. What did we look for?
Online rating
Customer service
Price
Friendliness
How long to pick up the car
Paperwork
Negative comments
Here is a few cash for cars companies who stand class apart from the others in Sydney. Find out why:
1) Metro car removal
Sydney-based cash for cars company specializing in buying and removing old and unwanted cars. Unlike the other companies in NSW, which are the middleman in the scrap car recycling business, Metro car Removal is the first-hand company that buys directly from the public and dismantles the vehicle for recycling purposes at the premises. This is how they can afford to pay their customers more than anyone else.
Price range: $150 to $7000 
Website: https://www.metrocarremoval.com.au/ 
Contact number: 0422 600 833
Google Star Rating: 4.8 Stars Out Of 457 Reviews
2) Mega car removal
If you wish to make extra cash for your fully damaged vehicle, you must call the Mega Car Removal company. They accept cars of all makes and models which can be categorized under:
– Accident-damaged
– Running or non-running
– New or Old
– With or without Rego
They accept all models, including Holden, Mazda, Mitsubishi, Nissan, Honda, Toyota, Volkswagen, Kia, Hyundai, including commercial vehicles and trucks. You can earn top cash for your old car and, of course, free car removal service Sydney-wide.
Price range: $50 to $9999
Website: https://megacarremoval.com.au/ 
Contact number: 0421 812 819
Google Star Rating: 4 Stars Out Of 4 Reviews
3) Paul car removal
Located in Paramatta 2150 NSW, Paul Car Removals offers a high-quality auto Wrecking service so that you can sell your damaged car for Instant Cash. It can be removed from your doorstep on the same day! They recycle many valuable auto parts and scrap metals, which means that even if your vehicle is damaged beyond repair, they will buy it in exchange for top dollar.
Price range: $100 to $9999
Website: https://paulcarremoval.com.au/ 
Contact number: 0290 913 548
Google Star Rating: 5 Stars Out Of 1
4) Sydney wide cash for cars
They are cash for second-hand cars companies that service all suburbs in Sydney, including Darling Point, Darlinghurst, Avalon Beach, Bankstown, Lovett Bay, Rockdale, Earlwood, and many more. We don't deny any vehicle owner a free evaluation of their vehicle or reject a car because of its make, model, age, or condition.
Price range: $150 to $6999
Website: https://sydneywidecashforcars.com.au/ 
Contact number: 0434 450 140 
Google Star Rating:  None
5) Cash For Scrap Cars
As the name suggests, Car dismantlers are professional vehicle wreckers who dispose of any automobile without causing any harm to the environment. They dismantle and reuse every part of the vehicle in a non-hazardous manner, thus contributing to better breathing space.
Price range: $150 to $6999
Website: https://www.cashscrapcars.com.au/
Contact number: 0432 555 143
6) Scrap Car Removal
Although you are selling your used or damaged car, you must still make sure that it is in safe hands and the company is registered as an auto recycler. Only then is it eligible to buy your scrap car. Security of vehicles is the primary concern regarding permanent removal for End of Vehicles Life (EVL). Making sure that the online reputation of the company is good enough can only benefit you. And when it comes to holding a good rapport in Sydney, Scrap car Removals is your trusted company.
Price range: $150 to $6999
Website: https://www.scrapcarsremoval.com.au/
Contact number: 0432 022 021
Now that you have a list of top Car Removal services in Sydney that can provide you top cash today, call any of them to get an instant quote right away!