Best place to buy used trucks in Sydney?
January 7, 2022
Buying a second-hand truck requires a cautious approach to make maximum utilisation out of it. Therefore, you have to pay attention to the vehicle's specifications as it should meet your needs. For instance, it would be helpful to be aware of the unavoided expenses that one must bear when the car is damaged or non-running. You can be in a pretty scary spot as far as contacting the reliable Truck Buyers Sydney-wide is concerned if you've never done it before.
Today, Sydney Wide Cash for Cars is going to give you a few tips & tricks you need to know before getting in touch with Truck Buyers or getting your next pre-owned vehicle.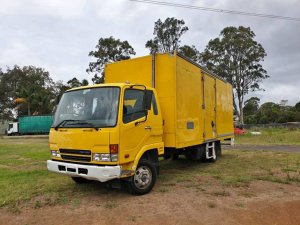 1. Do Research & Choose a Reputed Seller:
When you have decided to buy a second-hand automobile, you should consider which seller is reliable and well-known in the used car dealing industry. This is an essential step because it would be difficult to rely upon the vehicle's authenticity without knowing the seller's history. One should also look for more options to pick the best-used truck as per your requirement. For instance, Sydney Wide Cash for Cars is a company that deals with used automobiles. Here, you can find many options to choose from and take home the best one you like.
2. Check For The Financing Options, If Required:
A crucial aspect while buying used trucks is affordability. To take care of this, a few banks fund the purchase of second-hand vehicles. This financing amount depends on the paying capacity of an individual- it includes the buyer's credit score, age, truck's condition, etc.
3. Look For The Best Insurance:
Insurance is just as important as buying an automobile. However, it is inseparable when one obtains a commercial vehicle. Irrespective of your vehicle's make and model, one is motivated to go for it.
Commercial vehicles travel across the country, and they are most likely to face an uncertain accident. As a result, it has become more necessary for trucks than other vehicles. Therefore, a buyer should look for all the options available for ensuring their truck gets the topmost coverage and add on covers if possible, just in case you face any damages or losses in the future.
4. Look For Sources To Replace Certain Parts of the Old Truck:
You should look for the fast-running model of the truck whose spare parts are readily available in the market. For instance, if you buy a limited edition or a vintage model, you might struggle to find the parts required for proper functioning. But, no matter how small the auto parts seem, if you cannot obtain them, then a used commercial vehicle would not work to its maximum potential, which would be deleterious for a buyer in the long run.
5. Understand Why The Used or Second-Hand Truck is Sold:
It is a spontaneous approach for every buyer to know the reasons for the sale before purchasing any used truck. Also, it is a part of human nature to think that there has to be some fault in a product, or else why would anyone sell their automobile without using it until total devaluation. There's no need for such questions if the selling purpose is to upgrade the fleet of vehicles.
Sydney Wide Cash for Cars- Best Place To Buy Old Trucks
We are the most trustworthy and respected used truck dealers in Sydney. If you want to avoid all the chores mentioned above and wish to purchase a truck in a decent state at affordable prices. Along with a smooth buying experience, please get in touch with us now at 0434 450 140. Get yourself a new truck today!