If you have an unwanted, damaged vehicle in your possession, you can contact Sydney Wide Cash for Cars to get the best Car Removal service in the city.
Why would you bother to call a towing company and pay them cash to have your vehicle removed? Also, calling them and making an appointment will consume a lot of time. However, with us, Sydney Wide Cash for Cars, you will have the freedom to make a phone call whenever you want to. Call us to have your Car removed on the same day or whenever is convenient for you.
At Sydney Wide Cash for Cars, we will offer you instant cash for our Car Removals service. We accept all kinds of vehicles, regardless of the year, model and condition.
If you want our Car Removals facilities, call at 0434 450 140.
For every Car Removal service, we can pay you instant cash up to $6,999! Sell your vehicle to us and receive the best service and instant cash offer today!
Car Removal offered for vehicles in any Condition
Here at Sydney Wide Cash for Cars, we proudly provide top-class Car Removals facility to all our clients spread across Sydney and its beautiful suburbs.
We love towing away vehicles and that too, for free! At Sydney Wide, we accept vehicles in any condition. We will buy cars that are-
 Damaged
 Unwanted
 Used
 Old
 New
 Accident
 Burnt
 With or without Rego
 Driveable and non-driveable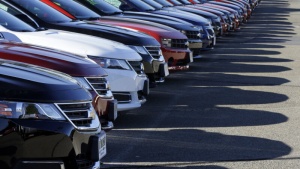 Quick, Easy & Simple Steps to Sell Your Vehicle
Disposing your unwanted vehicle to us is a straightforward process. You can ask for your appointment through a phone call and we will confirm your booking. Booking confirmation leads to a free Car Removal service. The time and place will depend on your convenience.
If you desire, we will tow away your vehicle on the same day as the phone call or we can come whenever you want us to.
We have a team of experts who are experienced, well trained, reliable and trustworthy. All our staffs are licensed and insured. They will guarantee the premium customer service in Sydney. They will extend assistance to you in every possible way.
One of the reasons why you should pick us as your Car Removals company is because after removing your automobile from your ownership, we will tow the vehicle and dispose it to our Car Dismantle workshop and also to our Recycling centre. We will ensure that your unwanted car can be used for the betterment of other vehicles. We have environmentally safe procedures.
Apart from all these facilities and customer service, we will also complete all the required paperwork for you. Our expert staff will inspect your damaged vehicle and later, pay you with instant cash up to $6,999!
Reliable Service for Every Model, Year and Type of Vehicles
At Sydney Wide Cash for Cars, we will purchase all modelled vehicles-
Ford
Holden
Toyota
Nissan
Mitsubishi
Suzuki
Mazda
Isuzu
KIA
Volkswagen
Mercedes Benz
Audi
Lexus
And many other brands
We are also willingly buy all types of vehicles-
 SUVs
 Utes
 Trucks
 Vans
 4WDs
 And many more
Get the Best Car Removals Service Today
There is no point in keeping a damaged, unwanted, scrap car in your carport. You don't have to pay extra either to get it removed. We, at Sydney Wide Cash for Cars, are here to help you get rid of your vehicle and also pay you instant cash on the same day.
Contact Us
For all other information, call 0434 450 140.