Cash For Abandoned Cars Sydney – Same Day Free Car Removal
Was your vehicle in a terrible accident and is now completely smashed in? Are the vehicle lying on the side of a road waiting to be towed and you have no idea what to do with it? Even if that is not the case, it is best to know what your options would be if that were the case. Hence, SydneyWide Cash For Cars offers you its unchallenged Cash For Abandoned Cars services today.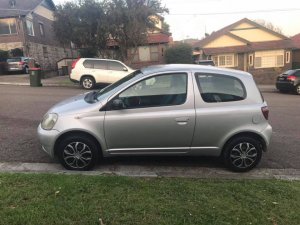 In order to get a quote for your smashed car, give us a call at 0434 450 140 today!
It Can Be A Challenging Task To Sell Abandoned, Dumped, Or Uncollected Cars
It is no secret that wrecked cars are a raging safety hazard. The chemical leakages from them can prove to be inflammable and the broken-down parts can cause injuries. This is especially dangerous if you have kids at your premises. Thus, it is never a good idea to store up smashed cars in your garages.
What you can do is have it sold for a good amount of money. Sydney Wide Cash For Cars provides all our customers with amazing Cash For dumped or uncollected Cars. That is, we offer to have your car towed from your premises or from the side of a road, at an agreed time for free. Furthermore, we have a fleet of some of the best tow trucks placed all around Sydney NSW so that no matter where your car got smashed, we can arrive at you in the shortest time interval possible!
With that, we can give you a quote on your vehicle, and should you choose to accept our offer, we pay you in instant cash for it. Our team of professionals strives to make sure that our customers are always 100% satisfied with our services. Thus, we tend to ensure that we handle most of the complications for our customers and have them worry about nothing more than they have to.
Furthermore, we handle all the paperwork ourselves too. When the deal has been made, we bring the paperwork to you to review and sign before paying you on top dollar.
We Collect Any Make or Model Unwanted Car For Cash
Sydney Wide Cash For Cars & Car Removal accepts cars of all makes and models. We don't care if it is a van, 4WD, or a smart car. As long as you wish to sell it, we are prepared to buy it. We also accept a wide range of brands including but not limited to:
Audi

Volvo

BMW

Volkswagen

Mercedes

Chevrolet

Toyota

Daihatsu

Renault

Ford

Peugeot

Hyundai

Nissan

Honda

Mitsubishi

Holden

Isuzu

Kia

Mazda and many more
Receiving Cash For Abandoned Cars has never been easier In Sydney NSW
We are a company that makes sure that you receive every single penny that your car is worth. We purchase these smashed-in vehicles with as much vigor as you would have for a brand-new car. We do this because, for us, the components that your car is made of can be recycled.
When we pay you to cash for your damaged car from you, we have it dismantled and safely processed for its components. These components are then sold to manufacturing industries that require these materials as raw products to produce their particular products.
With this, not only can the manufacturing industries dial down their production cost a great deal, but also help prevent the increase in pollution and preserve the Earth's finite number of natural resources.
To hire our unparalleled Cash For Abandoned Cars services today, just ring us at 0434450140 and we will be at your service!
NOTE: If you find a dumped car in your street or front of your house please report an abandoned or dumped vehicle to the service NSW.
You can also report to NSW police on 131 444 or the local council. When reporting make sure to provide
The exact location
The make, model, colour, number plate of the vehicle (If available)