The Best Place To Get Cash For Damaged Car Removal in Sydney
You may have had an unwanted or accident-damaged car for years and have been thinking about how to get the Damaged car removals done. Stop worrying! Now is the time to get rid of it. So it is a great decision to contact us. Dial 0434 450 140 for more information.
We provide Damaged car removal for automobile owners who need their broken cars removed fast. When car owners of any make and condition contact us to request that their vehicle be removed, we ask for the vehicle's details so that we can provide a cash quote. We are a removal company that also happens to be a moving company.
Are You Seeking An Damaged Car Removals Service In Sydney?
Off-roaders blaze their trail. Why not keep the tradition going when your automobile reaches the end of its life, is severely damaged or involved in an accident, or you're ready to upgrade to a newer model? Off-road enthusiasts prefer Sydney Wide Cash For Cars as a four-wheel-drive car, truck, or SUV buyer. Because we pay Cash For Damaged Cars, give us a call for top dollar. We recognise the importance of scrap car removals. We do our best to provide car owners with an estimate before collecting and removing their vehicles as quickly as possible.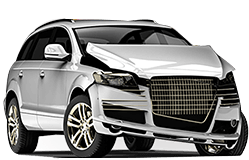 For Free Damaged Car Removals, Get the Most Money.
Instead of charging you for removing your vehicle, we will pay you! We get many calls from folks with excellent, running used cars, trucks, waggons, or utes but are having problems finding buyers. We make reasonable cash bids on vehicles of various makes and models and then show up as actual car purchasers at the sellers' locations in Sydney.
Please Do Not Hesitate To Sell Your Car To Us, Even If It Is Not In Working Order or In The Worst Possible Condition.
Instead, we strive to make our service as swift and dependable as possible so that you can do everything in one day. To make a reasonable offer for your vehicle, we'll need some information about it first. The quote does not bind you, so you can accept or reject it as you see fit. Instead, you can set a time for us to come pick up your vehicle if you're satisfied. After retrieving your vehicle, we pay you cash for damaged cars on the spot.
Why Should You Choose Us?
Sydney Wide Cash For Cars is also a company that cares about the environment. Like many of our fellow Sydney residents, we have made it our mission to aid the environment. We can achieve this by offering our customers free auto recycling as an alternative to the harmful landfills where cars are typically disposed of. 
Our Team Members Are Productive!
Our dedicated and hardworking workers allow us to provide rapid, efficient, and polite service to our customers. Our goal is to provide the best answer in the shortest time possible to each potential customer so that they do not spend their time.
We are also a company that has exceptional specialised services to the needs of our customers. We never charge our customers for our services, and we always pay for their automobiles in cash. As a result, you will receive the entire amount without any costs when you sell your unintentional car to us. So we make it a point not to waste time while purchasing accidental vehicles. Because of our simple and quick approach, car owners do not have to wait for their payment for accident autos.
For more information, please contact us at 0434 450 140