The used car market can be competitive, making it difficult to sell your used vehicle. You can advertise in nearly every print ad, online and even through signs at intersections and still not find a buyer. Then, you spend those countless hours with vehicle owners only trying to get you down on your price. Does this scenario sound familiar? Selling an unwanted car can be difficult. Give Sydney Wide Cash for Cars a call. We make the process of selling your unwanted car quick and easy, and most of all effortless. We'll buy your car today.
Call us at 0434 450 140
Sydney Wide Cash for Cars is a licensed auto buyer that has established their name in the industry as the car removal company that makes fair offers on vehicles of every condition.
Cash For Secondhand Cars
Whether your vehicle is a complete pile of rubbish or a near new shiny luxury vehicle, you have a buyer that doesn't create a stressful sell when you call Sydney Wide Cash for Cars. We are a car removal company that makes the process to sell your unwanted car such a pleasureable experience that many of our customers are repeat customers.
We offer cash for secondhand cars. Vehicle owners don't have to waste any time bringing in their vehicle to us to have us provide them with a cash quote. We can accurately calculate the worth of their vehicle through a thorough description of the vehicle. This can be done over the telephone or through our online "Get a Quote" form. When we buy a car, we are responsible for all the paperwork, including taking care of the DMV aspect of the sale of the vehicle. We also bring our cash for secondhand car offer with us, so you don't have to wait around to receive our cash offer.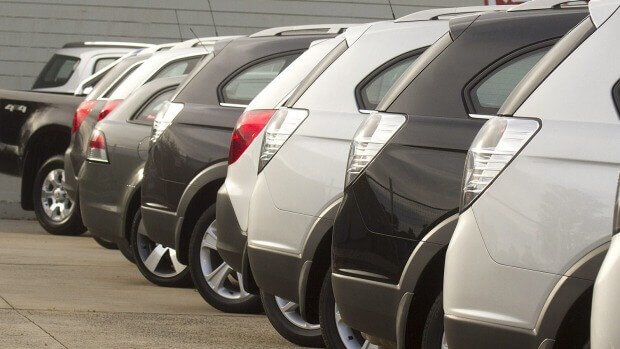 We buy cars of every condition:
Used Cars, Scrap Cars, Wrecked Cars, Flooded Cars, Salvage Cars, Fire Cars, High Mileage Cars, Mechanical Problems Cars, Body Damaged Cars, Low Mileage Cars, Dinged and Dented Cars
We also buy cars in every suburb of Sydney:
Greendale, Five Dock, Erskine Park, Dover Heights, Connells Point, Bonnet Bay, Horsely Park, Ingleside, North Rocks, Mulgrave, Pleasure Point, Taren Point, Rooty Hill
Whatever suburb your vehicle is located in, we service Sydney wide with the luxury of bringing you the cash for your secondhand car and removing the vehicle for free.
Cash for Scrap Cars and Our Auto Wreckers
Offering cash for scrap cars is easy for Sydney Wide Cash for Cars. We don't hesitate to buy scrap vehicles of any condition as we are expert car wreckers. Our car wrecking system is one that is a simple concept:
We collect your unwanted car, truck, van, SUV, ute, 4×4 or motorcycle.
We pay you our cash for scrap cars offer.
Our car wreckers Sydney begin to dismantle the vehicle to recycle any parts and all its metal to form reconditioned products.
Our cash for scrap cars disposals are eco-friendly and always pay good cash.
Contact Us Today
Don't settle for a low ball offer on your unwanted vehicle. Contact Sydney Wide Cash for Cars today. You could find out that your vehicle is worth up to $6999 when you give us a call. Our cash offers are generous and paid when we arrive to complete your free car removal.
Call us at 0434 450 140
Complete our "Get a Quote" form at the top right of this page