Sydney Wide Cash For Car The Company Which Pays Top Cash For Car
September 28, 2020
 Cash For Cars 
Do you ever wonder how they can afford to pay higher rates than even their best competitor?
 It's a very simple answer. They love what they do.
 Sydney Wide Cash For Car Company – A company started by car lovers. A company dedicated to solving the issues of Car Removal in Sydney. A company which quotes the best price in the market for your old car.
 If you are in Campbell town or in Sydney, and if you are facing the financial issues or Car Removal issue, we are the perfect fit for all your needs. We are the best Cash for Car Company in Sydney.
 Our crew of highly skilled professional and dedicated car lovers know the current rate of any vehicle. They dismantle all vehicles apart piece by piece. The parts will be divided into different groups based on the condition of those parts.
 Good Parts will be sold as it is to other customers in search of a similar car part or sold off to other second-hand car part dealers.
 Some parts which are damaged will be repaired and made into perfect condition. The skilled persons in Sydney Wide Cash For Car are very good at repairing any and all damaged parts.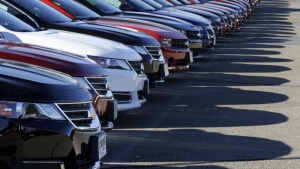 These parts will be repaired and after paint and polish sold at a bargain price to customers or to spare part dealers
 Some parts may be beyond repair. These parts will be wrecked using all the latest technologies and machines and gadgets available in the market.
 Sydney Wide Cash For Car makes sure almost all the parts of your car are reusable. So they can pay the highest Cash for Car.
 Your vehicle may be of any type, and year, and condition- sure top money is guaranteed at Sydney Wide Cash For Cars.
 Sydney Wide Cash For Cars allows the customer to fix a time of their convenience. Not only the time, but the date and location can also be fixed by the customer. Our team of experts is happy to come and do an onsite survey to give you the best rate.
 We know that you want what is best for your car and we are sure that we will provide what you desire.
 Coming to us might be the best thing or the best decision that you have taken in terms of your car.
 Leave your car to us; we will take care of it in the perfect way which will be beneficial to both, you and us.
 Dispose of your old car in the best way and make some money out of it. You can even make the first instalment of your new car with the amount from the old car.
 We are the best that there is in Car Removals in Sydney and we provide expert services and other advice to our clients.
 So why wait when you have all these facilities. 
 Just give a ring. Get the best service in the industry of Car Removal in Sydney.
 Sydney Wide Cash For Cars – The single stop solution for all your vehicle-related issues.
For all other information, call 0434 450 140.