How to Prepare Your Car For Summer
November 26, 2018
7 car maintenance tips from Sydney wide Cash for Cars
All Aussies look forward to Summer, and why not? The Sun's up the way the Surf is!
But as temperatures rise, so can the heat in your car's engine. How do you keep your car cool this Summer? At Sydney Wide Cash for Cars, we've put together 7 tips to help you: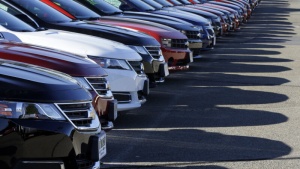 1. Test your air conditioner. Simply turn it on and place your hand in front of it. It should feel cool. If not, your car's air conditioner may be out of refrigeration gas. Refrigeration gas is something all good auto stores carry. You can install the gas yourself or if you're not comfortable doing that – you can get your garage mechanic to do it.
2. Is there a bee in your bonnet – or worse, a crack in your rubber hose? Cars can break down in summer or misfire if they don't get an adequate supply of air, water or oil supplied top them. It pays to check your hoses- especially those connected to your radiators, oil tanks and sumps – a leakage can mean losing power ion a long drive and many unnecessary stops along the way
3. Pay attention to your tyres. If they blow, so may you. Tyres operate ion the basis of pressure – so maintaining this at the levels your car manufacturer has recommended is key to ensuring their longevity. Nowadays, manufacturers recommend you change your tyres to specialized tyres, called Summer Tyres, in December. Summer Tyres are designed for pressure that other tyres cannot handle. You can find them at many leading Tyre and Auto Stores.
4. Monitor temperatures. What causes things to blow is the rising temperature. Radiators can heat up to levels that are not sustainable if you fail to regularly top up their water levels. Engines can overheat and burn themselves up if not topped up with lubricant on a regular basis. Checking oil, water, fuel and tyre pressure levels is very important before a long drive – ESPECIALLY IF YOU HAVE A BABY ON BOARD. A simple check before a drive can make it a pleasurable one.
5. Be prepared for emergencies. You are prepared for emergencies when you have a safety kit to deal with them. What you should have in your car at all times is a pair of jumpstart cables, a spare tyre that is pumped up, an air pump and a fix-a-flat kit.
It pays to do a basic course in mechanics for emergencies – learning how to change a tyre – or your oil and water – can help when you go on long trips.
These tips are provided by Sydney Wide Cash for Cars to help you get ready for Summer so you enjoy it. If your car is not in good condition, if just the thought of taking your car on a long trip is enough to make you break into a sweat, then maybe it's time to get rid of the car. Sydney Wide Cash for car pays cash for scrap cars, old cars, damaged cars and unwanted cars. We also offer free car removals Sydney, so even if your car is not in drivable condition, all you have to do is give us a call and we'll come to your location to offer you a free car removal.
To sell your car or obtain a cash for cars quote, please call us on 0434 450 140.