How to Sell Your Car Fast Online
December 21, 2018
Sell your car fast with Sydney Wide Cash for Cars
Selling a car needn't be the time-consuming chore it's made to be. Sure, we have more cars than we have gumtrees in Australia. Still, if you have a car, with Sydney Wide Cash for Cars, you can sell it in a day. Here's how.
Call a Cash for Cars dealer – Cash for Car dealers buy cars – no matter what their condition. If you need cash in a hurry, they are the ones you need to contact to do business with.
Cash for car dealers are not as unscrupulous as they're made to be – their trade is honest – it is cars that are headed for the scrap yard anyway. Cars that aren't worth repairing- cars with little or no commercial value attached to them
Cash for Cars dealers are as straightforward as Bob Hawke is – they will tell you what the market value of your car is and make you an offer based on it. The value of your car is set by the market. The moment you drive a new car out of the showroom you lose 25% of it.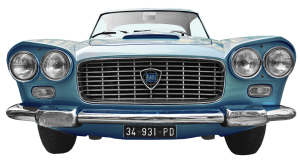 The value drops year by year (accountants refer to this fall in car value as depreciation). What is the value of your car? Find out here https://www.drive.com.au/car-valuations
Cash for car dealers will pick up your car the same day they quote on it – they follow a process that is quick and efficient. They will give you a quote over the phone within a few minutes of you requesting it. Prompt and reliable, most will pick up your car the same day they give you a quote on it. Since they offer Free Car Removals, you don't have to worry about towing fees.
Sydney Wide Cash for Cars is a licensed cash for car dealer – being licensed means we operate by a code set by regulatory authorities. We DO NOT trade in stolen cars. All the cars we buy have the necessary paperwork attached to them. We buy only from genuine sellers. Private sales only.
We advise our clients every step of the way – to sell a car in New South Wales, Victoria, Western Australia or any state, Governments require a procedure to be followed. But not to worry. Sydney Wide Cash for Cars offers free paperwork. We advise you on what documents you need to provide and take care of all the paperwork, making for a hassle-free and convenient car sale.