Liverpool Cash For Car Removal
Located in Greater Western Sydney, City of Liverpool fuses ancient heritages and contemporary living standards. The city is growing every day. People are bustling everywhere. Residing at one of the busiest and a fast paced suburbs of Sydney, you need to be mobile actively and comfortably. If you have a broken car or a vehicle that is old and disagreeable to drive, why waste it on your driveway? We, Sydney Wide Cash for Car Removal, are here to assist you to get rid of your unwanted vehicle.
Sydney Wide Cash for Car Removal is easily accessible. Because we are just a phone call away. In order to proceed business with us, give a call at
0434450140
 for a quote based on your vehicle's condition, for no cost at all. We also provide free tow away service, leaving you with handful of instant cash and a very satisfactory self.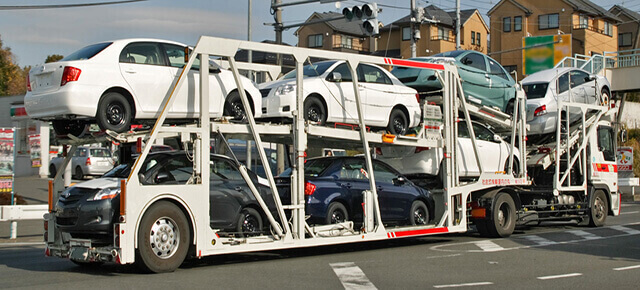 Categories of motor vehicles
We are absolutely not picky when it comes to selecting motor vehicles. We pay cash for all types of transportations.
· Cars
· SUVs
· Utes
· 4WDs
· Trucks
· Vans
· Motorcycles
And so on. Also, you don't have to be concerned regarding the condition of your vehicle. Our policy is to
tow away unwanted cars
whether they come in the form of
· Accidents
·  Burnt
·  Broken
· Unusable
· Even second-hand unwanted automobiles.
How do we work?
Working with us is uncomplicated and effortless. As mentioned before, we will provide you with an off the cost quote over the phone, fix an appointment of your preferred time and location, visit you there with our tow truck, remove your unwanted vehicle, again, free of charge, and lastly, pay you with a generous amount of cash at that instant. We don't believe in delays and time is as precious to us as to you. Therefore, wasting unnecessary hours, minutes, seconds are absolutely worthless.
Our instant cash amount varies depending on the condition of your vehicle. We can pay up to $6999 for one vehicle. Interested? Yes, the point is, we will buy off your car from you and will ensure you to buy yourself a new vehicle. Moreover, we will do most of the hard works for you.
We are efficient in
· Removing your vehicle for free of charge
· Pay instant money right then and there
· We welcome all types of models, years and types of cars
· Services all around Liverpool
· We will complete all the paperwork required by RTA
Why should you opt for us?
Well, besides providing a top rated customer services, free of charge towing away, instant cash for your car without any delays, we also have our own factory where we scrap and wreck your motor vehicle. We also do recycling to the damaged, wrecked metal bodies, thus ensuring safe environment and eco-friendly procedures.
We aim to provide with the highest standard of customer services, and our employees are remarkably professional, trustworthy and reliable. Doing business with us will leave you fully satisfied and you won't regret your decision in choosing us.
Sydney Wide Cash for car Removal is here at your service any given time and day of the year. We take pride in our tasks and we are highly capable of producing the best results in what we do. Strike a deal with us: sell your unwanted, old, broken car with us for a good amount and gift yourself a new one. Roaming around Liverpool and all over Australia will be much safer, easier, hassle free and legal for you now.