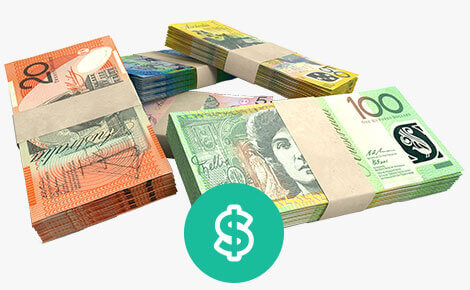 Sydney residents looking to sell their car quickly for a competitive price are in good hands. Sydney Wide Cash for Cars has been rated as Sydney's leading Auto Wreckers business, thanks to our high-paying Cash for Cars deals and our fast and reliable service. But how does our Cash for Cars process work that sees Sydneyrs every day sell their car for Instant Cash up to $6,999? Keep reading to find out.
1. Give Sydney Wide Cash for Cars a Call
Give us a call and our friendly team will be able to calculate a free quote for your car within minutes. You can also get a quote online. We calculate our quotes based on certain details you provide to us about your vehicle. This might include its current condition, its year of manufacture, the car's make and model, as well as how many kilometers it's driven.
2. Say Yes! Then Book Your Free Sydney Car Removal Service
After accepting our deal (take as long as you'd like), you can then book your appointment with Sydney Wide Cash for Cars for the day and time that suits you best. Would you like a same-day Car Removal Service as soon as possible? Easy: our widespread team of licensed Car Removal Experts is never far away.
3. Get Your Photo ID Ready
Don't worry about preparing the right paperwork, we'll bring that with us at no extra cost. Just bring Proof of Ownership documents and photo ID.
4. Receive Your Zinger of a Cash for Cars Deal
Sydney Wide Cash for Cars will then arrive at the scheduled time and speed through our streamlined process. We'll need to remove your vehicle's plates to complete its transfer to us. Before you know it, you'll be paid your Cash for Cars deal as stated over the phone or online.
5. Watch Your Car Towed by Sydney's Finest Car Removal Team
Last but not least, our team will tow your vehicle with our advanced tow trucks. We don't just collect cars but vehicles in many different sizes including trucks, SUVs, buses, forklifts, and motorbikes.
And those are just a few of the reasons why Sydney locals think of us whenever they'd like to sell their car as fast as possible while getting a top-dollar deal for it.
Contact Sydney Wide Cash for Cars today at 0434 450 140 or get in touch online