Penrith Cash For Car Removal
Your unwanted, old, over-used car is a sizeable mess in your property. If you don't know what to do with it, here's a free advice for you: get rid of it. Sydney Wide Cash for Car is an authorized car removal company that works with you, providing you with the best customer service you can imagine and best of all provides instant cash for your car.
If your car is nearly broken, it becomes illegal to use it, and highly difficult to sell it. The first step for such issue is to ensure you give us a call at
0434450140
and have a one to one conversation with one of our customer care representatives. We don't want you to face complexity while traveling around a beautiful city such as Penrith. This city comprises of beautiful heritage and sits upon Napean River. In order to continue preserving Penrith's historic heritage, we assist you to get rid of your metal junks.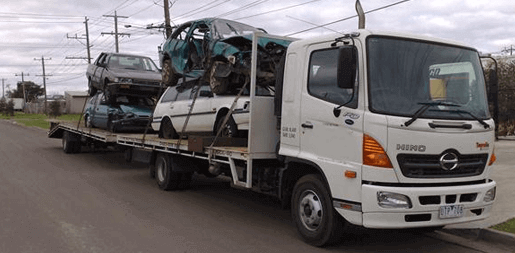 Cash for Used Cars Penrith
We, at Sydney Wide Cash for Car, are here to provide you with various offers. Besides having a phone conversational advises including asking for quotes, we also prioritize on your valuable time. We dislike spending unnecessary time, so what we do is we will come to your place, or wherever your car is located, tow it away and hand you instant cash right then and there. And if you are wondering about tow away cost, here is the good news: we do it free of cost! Works done by us are highly efficient and professional.
Unwanted Cars for Cash
Here at Sydney Wide Cash for Car, we don't have any specific preferences on motor vehicles. We tow away all types and brands of transportation as long as they are old, used and unwanted.
· Cars
· SUVs
· Utes
· 4WDs
· Trucks
· Vans
· Motorcycles
We also don't deal with any second or third parties. We deal directly with you, our dear customers. So that there are no confusions and no time misspend.
Why Choose us?
We, at Sydney Wide Cash for Car, prefer to buy off any type of motor vehicles for instant cash reward. Our car removal company has their own yard to scrap away the junks. In this manner, we also help to be environmental friendly. We also help you with some important tasks that will be required to permanently
get rid of your unwanted vehicle.
· Tow away your vehicle for free
· Pay instant cash that same day
· We approve all types of models and years
· We approve all sorts of vehicle conditions: accident, fire, broken, and so on.
· Services all over Penrith
· We will do all the paperwork for you
We can guarantee you with superior, satisfactory customer services, whether you are talking to us to receive a quote, or getting your car towed away and getting instant hard cash, end of the day you will leave as a happy customer. We pay good amount that will not disappoint you. In fact, based upon your vehicle's condition, if you get a good amount from us, you are assured to buy a new vehicle for yourself.
We are in this business for many years and our success story is built by people like you. Testimonies from our clients are enough to motivate to progress further. Without much delay, get rid of you unwanted, broken, used, second-hand motor vehicle and enjoy traveling in Penrith, as well as all over Australia.