When Is The Right Time To Get Rid Of Your Old Car?
August 29, 2019
If you are hoping to Sell Your Old Car in Sydney, you probably wondered when the best time to sell it is. The short answer: as soon as possible. The truth is, your Old Car will only decrease in value and so by selling it as soon as possible, you will guarantee to get the best price possible. Luckily, there are well-regarded Car Removals companies like Sydney Wide Cash for Cars who will happily pay Cash for Old Cars in any condition as well as collect it free of charge. In the following, we will look at why you should Sell Your Old Car as soon as possible.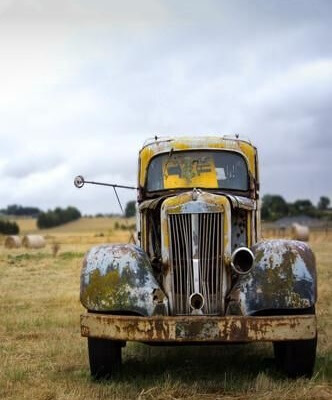 1. Its Market Value Is Quickly Diminishing
An Old Car's market value will decrease steadily and only continue to do so until you sell it. Traditional Car Buyers will likely not be interested in paying a fair price for your Old Car because its age brings the potential of a lot of issues and so makes it much harder to resell. Sydney Wide Cash for Cars will buy your Old Car no matter how old, worn out or faulty it is, paying up to $6,999 in Instant Cash on the spot.
2. The Costs of Repairing Your Old Car Won't Be Worth It
Due to the ever-increasing list of issues your Old Car will face over time, you will have to pay hefty bills to have it repaired. But when an Old Car's market value (for traditional Car Buyers) is likely low and getting lower, the costs of repairs will simply not be worth its value. Paying $2,000 for an Old Car worth $2,000 is a clear sign that its time to get rid of your Old Car as soon as possible with a legitimate Car Wrecker like Sydney Wide Cash for Cars.
3. Your Old Car Will Become Increasingly Faulty & Unreliable
People may hold onto their Old Car for sentimental reasons, but when you start to worry when the next time it won't start or even breakdown, it's time to let it go. Fortunately, even an Old Car with mechanical failure has many valuable constituents including its scrap metal, tyres, doors and more, which is why Sydney Wide Cash for Cars will gladly take it off your hands.
4. Your Old Car Is Taking Up Space
Many people's Old Car is left dormant while taking up some much-need space. Not only is this an inconvenience but can also be hazardous due to an Old Car's tendency to rust, have chemical leaks and pollute its surroundings with toxic chemicals.
5. You Can Sell Your Old Car & With a Free Car Removal Today
One reason an Old Car might overstay their welcome with a car owner is that they don't want to go through the hassle of paying to have it towed to a landfill. With top-tier Cash for Cars Companies like Sydney Wide Cash for Cars, you can have it bought and removed today in a process that takes about half an hour. Within minutes, your Old Car will be removed and paid for on the spot.