Where Can I Scrap My Car in Sydney
September 5, 2016
If you are looking at Scrapping Your Car in Sydney there are a number of aspects you should consider. With a car disposal service it can be very easy for you and cash in your pocket makes the deal even more appealing. Contact Sydney Wide Cash for Cars for a simple transaction that can earn you up to $6999 in cold hard cash. Here's how to determine where to scrap your car in Sydney.
Value Reputation
Your friends and family may be able to advise you who to choose when looking at Free Car Removal in Sydney. Ask about their experiences with companies in the area and use this as a basis when researching which one to use. There are online forums which give a good indication of the car removal company's reputation. If you know a mechanic they will usually have a preferred car removal service. Scrapping your vehicle should be simple removing any stress caused for you. A reputable company will take care of everything for you; all you have to do is sign it over and accept the cash. When you accept a quote they will take it away for you with no costs involved.
Get a Great Price
If you haven't had any experience with scrapping your car before you might not be aware how much you can get for it. Get a Quote from a few car disposal services to find out how much its worth. They will factor in if its running, how well its running, what parts can be salvaged and the current market value of recyclable materials. They will ask for the make, model and year of the vehicle. All of these determine how much they will give you for your scrap car. Once you accept a quote that can tow it away for free.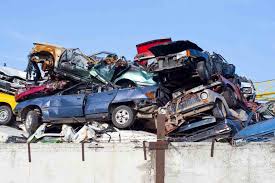 Reliable and Trustworthy
Reliability and trustworthiness are important qualities to look for when researching local car removal companies. If they give you a time frame, they should be prompt. When you are quoted an amount you should expect to receive this on the spot. This is common practice amongst car removal services. They should take care of everything for you, making it easy for you. You can establish some form of agreement with them so that each party knows exactly what to expect and this can be referred to if things don't go according to plan. You shouldn't experience any stress as they want to get the car off your hands as quickly and easily as possible. No matter what type of car you have or the condition it's in, they should be able to take it and provide you with instant cash.
When exploring your Scrap Car Removal options in Sydney have a look into their reputation, how much they offer you and whether or not they are reliable and trustworthy. They should be able to make the transaction simple for you from start to finish. For a reputable local Sydney service contact Sydney Wide Cash for Cars.