Sydney Wide Cash for Cars & Car Removal
Selling your unwanted car to Sydney Wide Cash for Cars is super easy. We will buy your vehicle over the phone or through our online enquiry here on our site. We don't ask much. Just a few details about your unwanted vehicle. With that, we'll make you an offer up to $6999 paid on the spot. Just give us a call for an instant cash offer. Sydney wide cash for cars is a part for cash scrap cars offers top cash for all types of unwanted autos.
Call Us at 0434 450 140 OR Contact Online
Sydney Wide Cash for Cars is the licensed auto buyer that car buying and wrecking is our business. We don't deny any vehicle owner cash for their car. Just give us a call and we'll give you a cash offer.
Sydney Wide Cash For Secondhand Cars-Vans-Utes-Trucks-Suvs-Jeeps
When the financial burden of your vehicle is just too much to deal with, or you have a vehicle that no longer serves its purpose, Sydney Wide Cash for Cars will buy your vehicle. We are a cash for secondhand cars company that services all suburbs in Sydney, including Darling Point, Darlinghurst, Avalon Beach, Bankstown, Lovett Bay, Rockdale, Earlwood and all other suburbs Sydney wide. We don't deny a vehicle owner a cash offer on their vehicle because of the make, model, age or condition of their vehicle. We buy all makes, models, ages and conditions of vehicles. We remove all the cars for FREE and we take care of the paper work for free. For more information relating to the paper work visit RMS Sydney.
Scrap, Used, Salvage, Accident, Wrecked, Fire, Flooded, Mechanical Problems, Body Damaged, Rusted, Broken, Junk, High Mileage, Low Mileage, Dinged and Dented
Being the expert car buyers and wreckers, we buy every condition of a vehicle.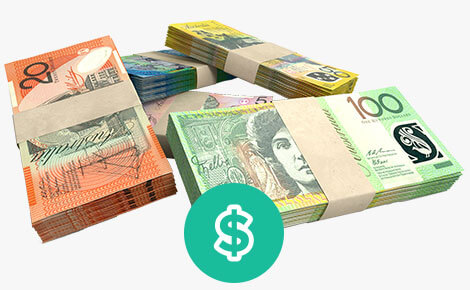 We also pay cash for vans of any condition. Whether you are looking to get rid of your old Ford van, your well maintained Toyota van or your Mercedes Benz van, we will pay cash for vans of up to $6999. Give us a call and we'll give you a cash offer and schedule an unwanted van removal.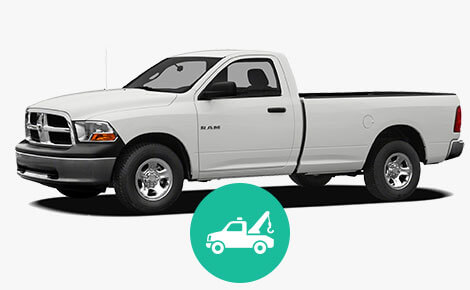 Sydney Wide Cash for Cars buys scrap cars that are no longer roadworthy as well as those with a perfect working engine but body damage beyond repair and those with no engine. Our scrap car wreckers are experienced and skilled in the art of dismantling vehicles. Each vehicle is recycled for all its parts and steel of the vehicle so that we can make cash for scrap cars offers that do satisfy a vehicle owner.
Our Cash for Cars Buying System
When you don't have the time to sell your car or the cost of fixing and advertising the vehicle for sale is too costly, Sydney Wide Cash for Cars is a solution. We offer a fast, convenient way to sell your vehicle. Our buying system is one that is advanced within the industry. This is because we employ the most knowledgeable vehicle experts who aren't afraid to offer a fair price for vehicles because they know they can get a fair price vehicles. We have an extensive network of auto buyers and car wreckers.
Contact Sydney Wide Cash for Cars by placing a call to 0434 450 140. We can also be contacted through our online form.
Let us know the exact details of your vehicle. You will need to be as descriptive as possible as to its condition.
We offer a cash for cars or cash for scrap cars offer.
You accept our offer or reject the offer.
Schedule a free unwanted car removal.
Have your title of ownership to the vehicle and your photo ID ready for us when we arrive.
Sign the paperwork we provide and collect our cash for cars offer amount.
Our cash for secondhand cars and cash for scrap cars buying system is one that is fast and convenient and always pays cash.
Free Car Removal Sydney
Along with specialising in buying cars, Sydney Wide Cash for Cars also offers free car removals compliments of the house when we buy your vehicle. Our free car removal services are for every vehicle owner in Sydney that chooses to sell their unwanted car to us. We travel to Lovett Bay, Bankstown, Darlinghurst, Earlwood, Rockdale and all other Suburbs in Sydney at no charge. When we arrive to collect your car, we will perform a quick inspection and then provide you with the cash.
Why Choose Us?
When you decide you'd like to obtain a cash for secondhand cars offer, or to sell your unwanted car to us, we offer many benefits aside from satisfying offers that pay cash instantly. We are a company that is established in the community and one that respects and understands the different needs of vehicle owners. We are a company that:
Offers a free car removal with every unwanted car we buy
We bring our cash for secondhand cars with us, so we can pay vehicle owners cash on the spot
Services all suburbs of Sydney
---
Just give us a call for superb car removal services.
Call us at 0434 450 140
---
We Pay Cash For Cars Removal Sydney